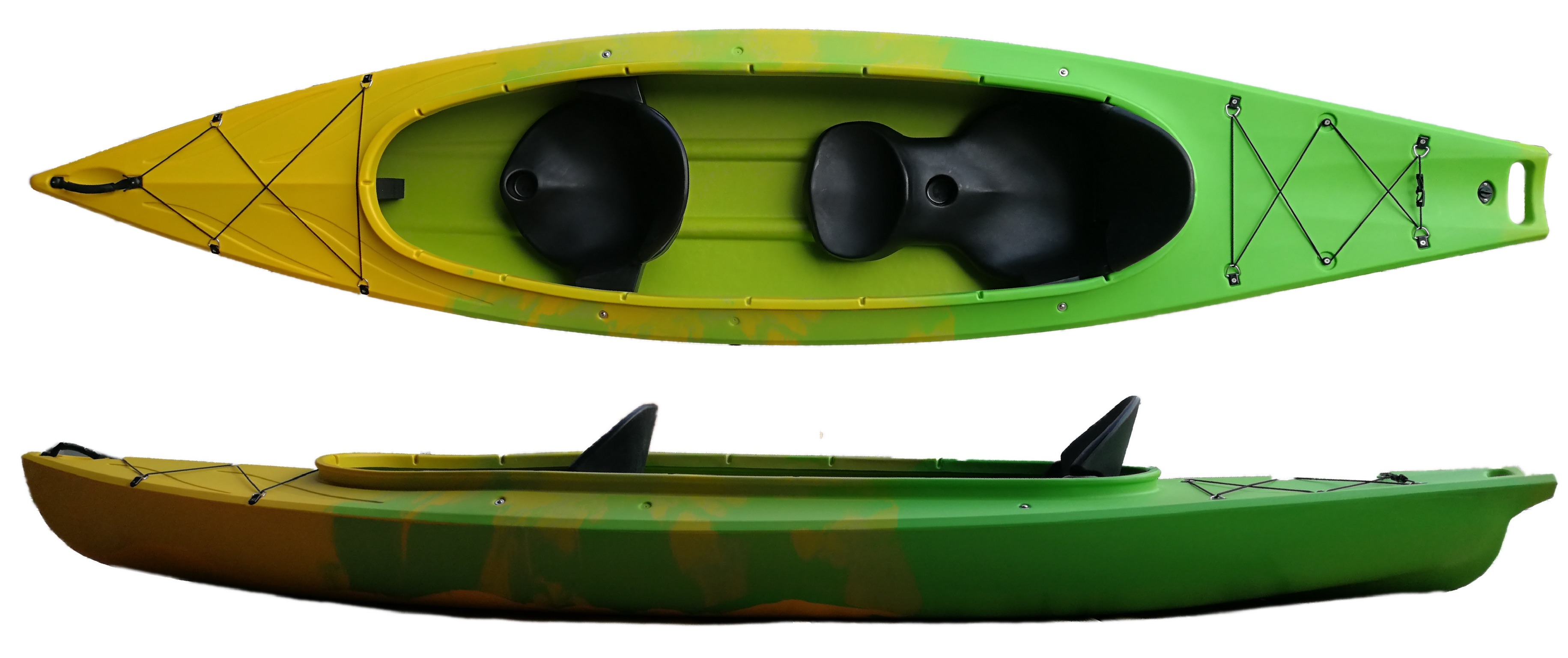 Family II is a family tandem with a third seat for a child intended for recreational swimming on rivers, lakes and sea coastal waters. Wide bottom with internal keels and comfortable seats with high backs allow safe and comfortable travel even for novice canoeists.
Specification:
;• two comfortable seats with fold-down backs
• middle child seat
• adjustable footrests
• net on the bow
• rigging on the stern of the canoe
• drain plug
Recreational canoe 2 + 1. Created for family trips.
Very comfortable seats with high backs ensure comfort during all-day trips. Fast, agile but stable canoe, easy to drive.